I didn't know I was this famous: Barun Sobti
Dec 25, 2012, 12.00AM IST
TNN
[
Shruti Jambhekar
]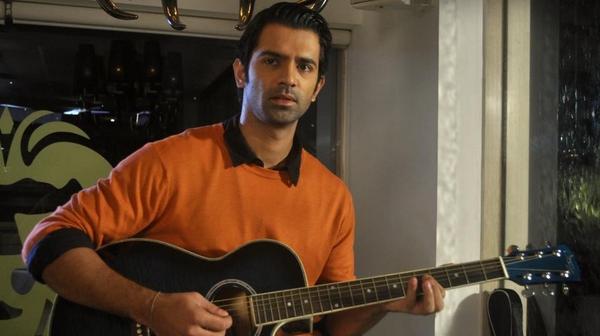 His decision to 'move on' from television (and the show Iss Pyaar Ko Kya Naam Doon?) led to fan uproar and pulled the plugs on a soap for the first time ever in the history of Indian television. Barun Sobti, easily among the most talked about small screen stars of 2012, modestly confesses that he still can't believe he's a "superstar" and is coming to terms with the "fan frenzy." The down-to-earth actor seems to be in a happy space post a well-deserved break in the UK followed by some quality time with family in Delhi. Excerpts from an interview:
Your show Iss Pyaar Ko Kya Naam Doon? was in news for a long time, ever since reports trickled in about your quitting and talks of a new actor replacing you surfaced. And then the show went off air abruptly. What was going on in your mind at that point?
I was not in India when the entire controversy happened, so it didn't affect me too much in the beginning. But, I was really startled with the way things suddenly went against me and a certain section of people started blaming me for being instrumental in shutting down the show. I was hurt of course. I didn't like being accused of something I didn't do and at one point everything I was saying was getting misrepresented. That's when I decided to be positive, stay calm and remain quiet. I think it is important not to scream from the rooftops to make yourself heard, I want my work to do the talking for me. I believe that being honest to oneself and one's work is all that matters.
Did you know that you had such a huge fan following? Or that the fans would collectively pressurise the channel to end the show if you were not part of it?
I seriously can't believe even now that I have so many fans who love me this much! At the end of the day, I am just an ordinary guy who goes to work and does a slightly more glamourous job than others. I am really very simple in real life. I'm very grateful to all those fans who love me. You know, I find it so weird when the media calls me small screen super star. I don't think I'm one! My fans love me because I'm one of them. It feels strange — even now I don't know how to react when a fan gushes over me!
Many of your audiences had threatened to commit suicide if you were to be replaced in your last show. Did you know that?
I heard about that and was shocked. When I got to know that audiences were thinking of hurting themselves for me and the show — it hurt me a lot. I'm thankful to my audience for admiring me for my work and I want them to continue to support me, but I don't ever want them to hurt themselves! I never expected to be this famous, but I can't deny that my fame makes me very happy. For any actor it is a wonderful phase to be in when so many people love you for your work. I hope they continue to love me in the future too.
How does your wife Pashmeen react to this tremendous fan frenzy?
She understands how the profession is, so she is cool. Sometimes she doesn't react and some times she is startled too. I guess we are yet to come to terms with the kind of fan following I seem to have!
And TV? Are you going to return to it any time soon?
For the time being, I've no TV shows on hand. I would love to do some interesting reality shows, but that doesn't mean I won't do a daily soap. I'll do a soap when there's a good offer. The only downside of working for a daily soap is that you have to put in very long work hours and that physically stresses you a lot, leaving you almost no time for yourself or your family. I think industry veterans should come to a solution on the kind of working hours of actors, so that no one finds it taxing to do a daily show. If the work hours are reduced, then every actor/crew member would benefit.
What lies ahead for you?
I've recently signed a movie based on cricket which is going to be directed by former sports journalist Mitali Ghoshal. I was very impressed with the script. Professionally, I am in a good phase. I'm looking forward to working at a relaxed pace, enjoying what I do and hoping better things shape up for me.
Are you enjoying this break?
Well, I don't know (laughs after a pause). I don't know
bolne ki itni aadat lag gayi hai mujhe.
Actually it feels great! I've worked continuously for a year without a break — this one was much needed. I had a great time in UK. We (my wife and I) travelled a lot, ate some great food and had fun. I also spent some time with my family in Delhi. Now, I feel lighter, better and happier and I am raring to do some good work.